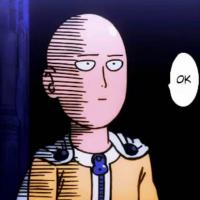 Anime Recommendations and stuff EN
No tacos here only english.
Follow Club
So no game no life is a isekai.
..why am I making so many isekai recommendations wtf.
Well it's a isekai and oh boy IS it GOOD
So there is the main protagonist Sora and her "sister" Shiro and they are like the ultimate neet group.
So because they are so good a god, a fucking god comes and invites them to a world that everything is decided by games. Like tbh I would die of poverty in like a second
So obviously because they are godly neets they stomp on everybody. yeah. SHIRO is QUEEN
There's a lot of SPICE too, not too much but fairly enough and it makes the anime gold. The design of the anime is fablous too
The only thing bad about this anime is WHERE IS FUCKING SEASON TWO DESR GOD I'VE BEEN WAITING FOR 5 OR 6 YEARS NOW AAAAGH
No tacos here only english.
Follow Club